Weekly themes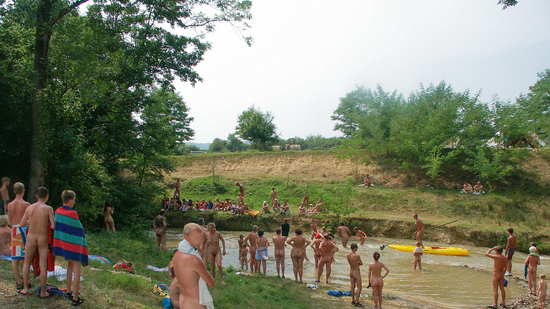 Each week has its own theme at l'Eglantiere campsite. The activities are planned in relation with the theme of the week. The entertainment in the evenings also relates to the theme at the time. Check out the animation program in the Cool 'n Camp app to see what will be organized this season.
One of our most popular themes is water, for example. Activities that week will include raft building. You will assemble a raft in different teams and test it on the river during the raft race. The jury (voluntary fellow campers) will gives points for, among other things, originality, creativity and functionality. After the race we have a prize-giving ceremony on the terrace to announce the winning team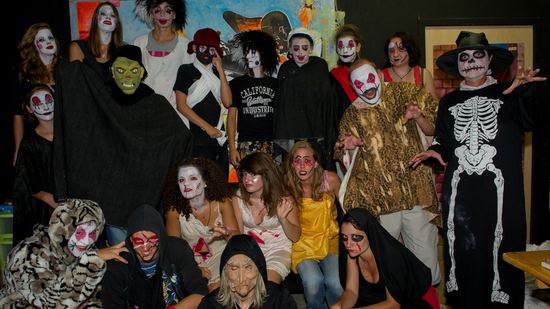 In the week of wizards and witches, the Mini Club will transform the restaurant into a horror hut with home-made decorations and window paintings.
Of course, this exciting theme also involves a ghost tour through the 45-hectare site. In different groups you go in search of the ghosts and monsters that hide in the woods and buildings.
Do you dare to participate?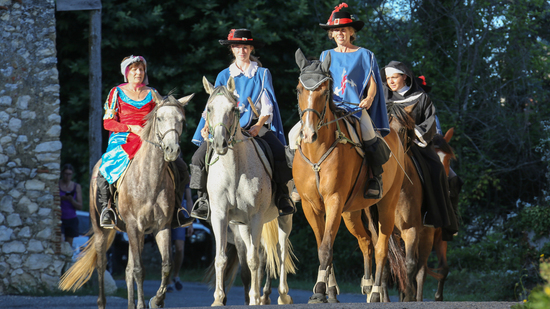 In the week of the special Festival of Espenan (August) everything is in the theme of royal families, knights and ladies. You can think of activities such as a relay race with jousting, horse racing, and archery. The week concludes with a theatrical evening on the field in front of the Vieille Ferme with the story of the prince and former resident Roger d 'Espenan.
Are you a true sports fan?
Then the Olympic week is for you. During this week we will, among other things, hold the water games in the river and various friendly sports competitions. Of course there is also a prize-giving ceremony for these types of activities followed by a toga party.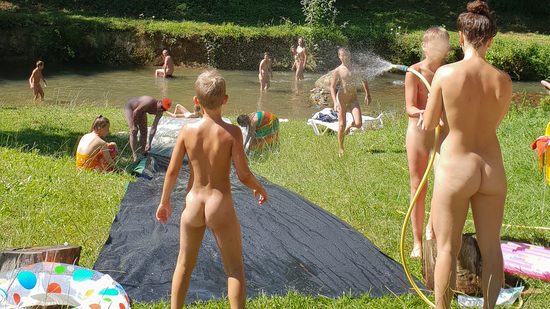 What is your super power? Find out during the week of the superheroes. With these activities we find out what your special gifts are, speed, power, flexibility, intelligence or maybe even flying! Participate in the superhero training and design your own costume with the animation team. A cool blacklight party is being held to celebrate your new identity.
Below you will find some other examples of what a theme can be during your holiday at Domaine de l'Eglantiere.
Ahrrr! During the pirate week you go treasure hunting together on the terrain.
Animals & plants. With all his materials to collect to build huts and see how the sheep are shaved on the organic farm.
Enjoy live music and performances during the week of music & dance or participate in the talent show yourself.