In the evening
Evenings
at the Domaine de L'Eglantière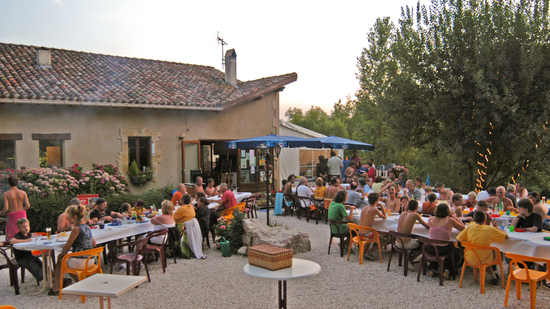 Evenings
at the Domaine de L'Eglantière
At our naturist campsite, we make a point of entertaining you as it should be. Holidays are just the perfect way to make the evenings more festive and leave the television behind.
Every Monday evening we organise a barbecue at the campsite restaurant followed by a dance party. A participation is requested for the meal but we also allow our guests to bring their own food.
Thursday evenings are devoted to the 'grand table' (big table) where a menu full of specialities of the southwest of France will tantalise your taste buds. These two weekly communal events are an opportunity for you to meet the animation team, some of the private owners but also and especially with other holidaymakers.