In the evening
Evening entertainment at L'Eglantière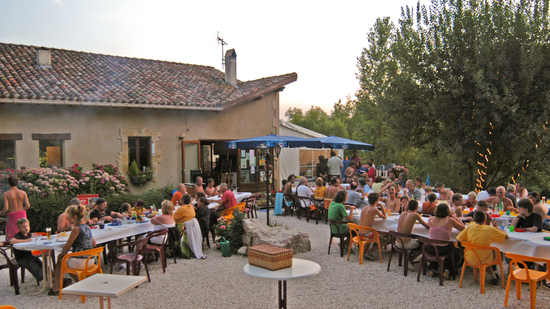 Evening entertainment at L'Eglantière
In the evenings there is plenty of entertainment for everyone at our naturist campsite. Every Monday evening we have a welcome drink and get together bbq followed by a pleasant dance evening. For the barbeque you can order the food from us or bring your own. Monday evening is an ideal opportunity to get to know the people from our hard working team, the campsite owners and of course fellow holiday makers.
Thursday evenings we have a joint meal or what we call the "Grande Table" in French. This starts with an aperitif and tapas snacks, then it's time to sit down for a three-course menu with specialties from southwestern France.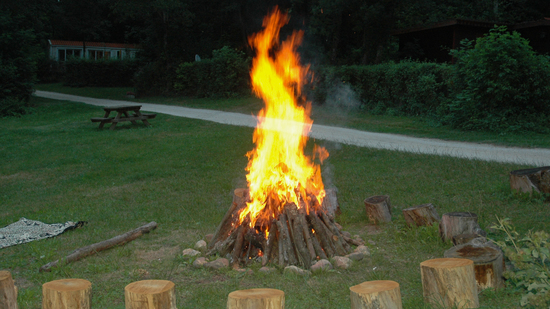 The chapati is also a weekly activity in the evening for all ages. Along the river a campfire is made to toast marshmallows or make bread together and eat it with chocolate spread, naturally this also includes music. (If you play guitar or another instrument, then bring it with you!)
In addition to the above meals and activities, we have much more to experience during the summer evenings at l'Eglantière. Some examples are live music evenings, film evenings, dance evenings, karaoke, talent shows and pool parties.