Restaurant - Shop
CAMPSITE RESTAURANT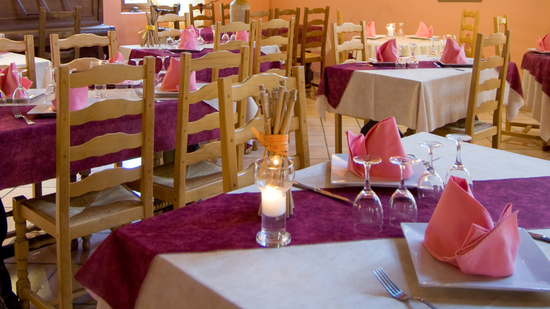 CAMPSITE RESTAURANT
Our naturist campsite has its own restaurant where fresh, regional dishes are prepared daily. We prefer to use products grown by local businesses and farmers, this includes our own bio meat, grown on our farm. At the l'Eglantière campsite, we undoubtedly know what is on our plate.
With us you can enjoy a meal on the terrace or inside the restaurant if you prefer. The bar-restaurant area has a cozy fireplace and with the visible wooden beams it creates a very warm ambience.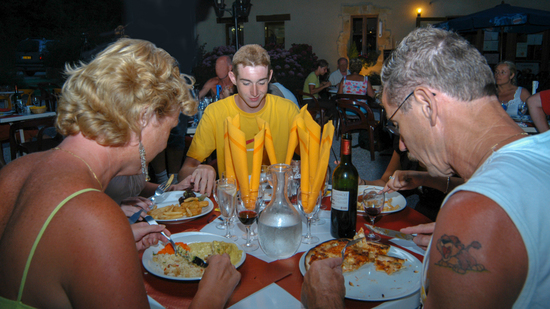 Our chef is inspired by the dishes from the cuisine of Gascony but also likes to work with seafood. At our restaurant you can choose a menu of the day or order dishes from the à la carte menu. The wine selection (Saint-Mont, Madiran, Pacherenc, ..) fits well with any of our dishes.
Traditionally, eating a meal together has been seen as a sign of friendship, a place to share and exchange ideas and stories. We certainly experience this with our BBQ and grande table meals. Twice per week we organise communal meals where everyone brings their plates and cutlery and we all sit together and make new friendships.
The restaurant is open until the end of September
THE BAR AND SNACK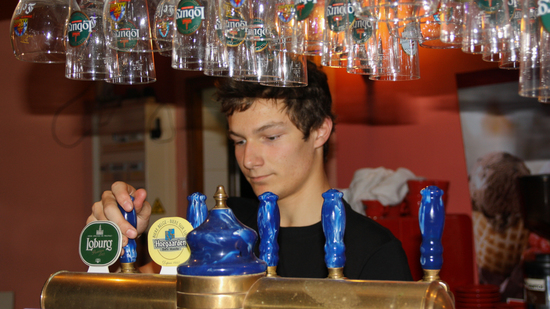 THE BAR AND SNACK
Come and have a drink on the terrace or at the bar. We offer a wide selection of hot and cold drinks. With a wide selection of local beers for those who like to test their taste buds. Are you more of a coffee lover, then ask about a Gascogne cafe. Of course there is also a wide selection of soft drinks and fruit juices available for a refreshing drink during a warm summer day.
Various snacks are available throughout the season for those who prefer a quick bite. A wide selection of home-made pizzas from our brick oven, fries with hamburger or even roast chicken. Of course, that includes a delicious ice cream for dessert, after all, it's vacation!
The bar is open until November 1st.
SHOPPING ON THE CAMPSITE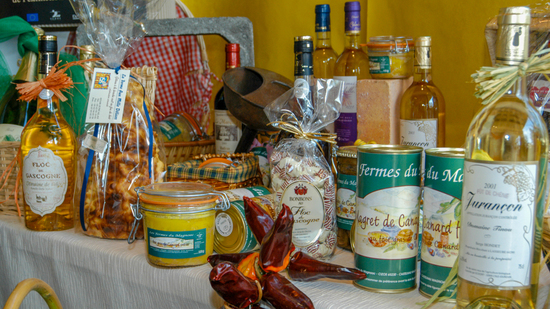 SHOPPING ON THE CAMPSITE
Just like the restaurant, we also try to offer as many organic local products as possible in the shop. If you would like a specific magazine or newspaper, let us know, we'll order it for you.
You can order freshly baked or organic bread from us every day. The shop opens from 08.30 everyday. In the early and late season we offer a delivery service where we bring the bread to your pitch or accommodation daily.
The shop is open until November 1st.