For your comfort
INFORMATION & SERVICES
Below you will find all the information and possible extras that we offer at our 3-star campsite to make your holiday at our naturist campsite as comfortable as possible.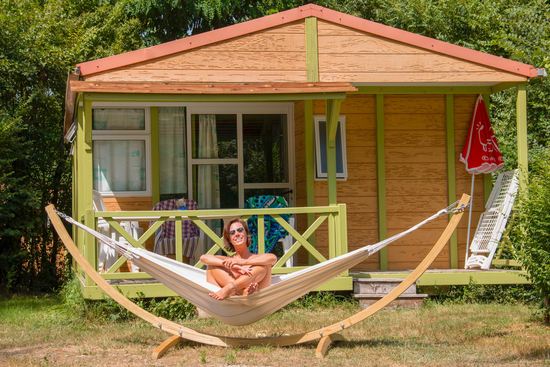 Opening times Reception *:
Low season (25-04-2020 to 10-07-2020 & 22-08-2020 to 01-11-2020)
10:00 am - 1:00 pm & 3:00 pm - 6:00 pm
High season (11-07-2020 to 21-08-2020)
9 a.m. - 8 p.m.
* If your planned arrival time is outside of these times, it's no problem at all, we only ask you to call us in advance to inform us of your arrival time.
Check in check out
For the accommodation, check-in after 16:00 and check-out before 10:00.
For the pitches, check-in after 14:00 and check-out before 12:00.
Internet
Around the terrace of the restaurant you can use the free wifi with a code that is available at the reception.
Groceries
During the high season, the shop is open daily from 8:30 AM - 6:00 PM. In the off season you can go to the supermarket in Castelnau-Magnoac, a 5-minute drive away. In the village there is also a petrol station, bank, post office, tobacconist and a number of catering establishments.
Communication
Mail: Postage, shipping and delivery
Internet: Free WiFi
Public telephone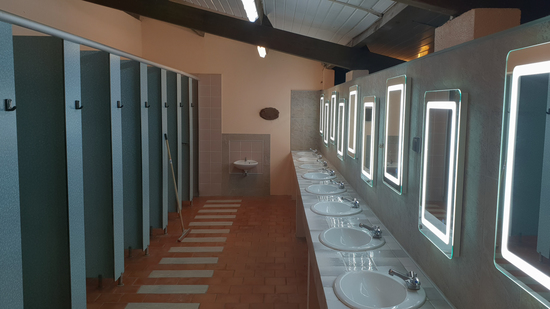 Services
A welcome pack is ready in all rented accommodations upon arrival. If you have indicated at the time of booking that you want a baby package, we will ensure that there is a cot, high chair and children's set available in the accommodation. The same applies to the linen packages, which will be found on arrival at the accommodation. On request we also offer a cleaning service for the rented accommodations, using environmentally friendly products. If you would like a stay including breakfast, you can indicate this during the reservation. Pets are allowed on our campsite, but with the request to keep the dog(s) on a lead and always use your pooper scooper.
A fitness room and a library with books in French, English, Dutch and German are at your disposal
Sanitary
At the campsite there are 3 sanitary blocks with hot showers, toilets, washbasins with mirrors and to do the dishes. At block 1 near the reception there is a washing machine and dryer that you can use for a small fee. The shower part of blocks 1 and 2 have been completely renovated, block 3 is still on the schedule.
Rental
Bicycles and materials
At the campsite we rent bicycles for children and adults with the (mandatory) helmets. There is also a maintenance workshop for bicycles that you can use for free.
BBQs
Available to rent at reception for use at your pitch or accommodation. Please book at least 24 hours in advance.
Refrigerator
If you would like to have a refrigerator at your pitch, you can indicate this when making your reservation. If you are already at the campsite, you can inquire at the reception if there are any available.