River
A RIVER ON OUR TERRAIN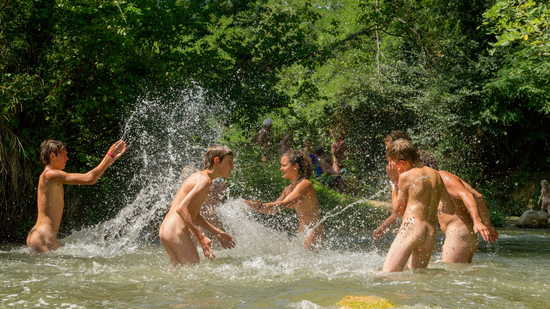 A RIVER ON OUR TERRAIN
The River Gers starts in Lannemezan, it is 175.4 km (109 miles) in length and flows through three departments straight into the Garonne near Agen. 1.3 km of this river flows right through the campsite grounds, a pleasant retreat for all of our guests, who regularly play, slide, canoe and fish in it.
There are few naturist campsites in France with direct access to a river, making this one of the unique highlights here at the Domaine de l'Eglantière.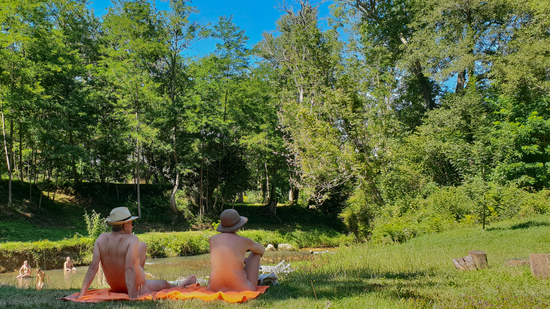 Because no industrial pollution takes place upstream, the river is excellent for swimming, playing and fishing. The river has a calm current with many curves through the beautiful nature, which makes it also very popular with canoeists.
At the campsite there are several places where you can get to the river and enjoy one of the "beaches". Young and old alike can have fun and enjoy the clear and refreshing water. The various shadow spots are ideal for dreaming away in your favorite book.