Swimming Pool
NATURIST SWIMMING POOL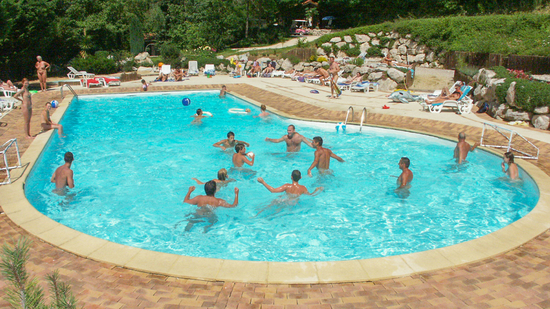 NATURIST SWIMMING POOL
The swimming pool and paddling pool are situated in the heart of the campsite with access from the terrace. Open daily from 9 AM to 9 PM during the entire season. Thanks to these long opening times you can therefore enjoy the swimming pool for hours.
Both the large swimming pool and the paddling pool are heated to 26 ° C throughout the season. With a length of 20 meters, the large swimming pool is perfect for those who would like to swim a few laps whilst on vacation. The depth ranges from 1.30 m to 1.75 m, making it suitable for various activities such as water polo or aquatonic, but also great for playing with a ball or an inflatable crocodile. The round paddling pool is only 50 cm deep and therefore ideal for small children.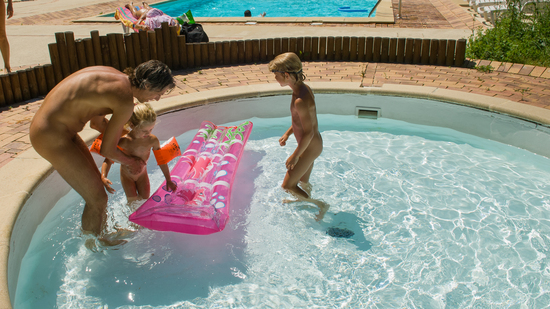 Sunbeds and chairs are positioned around the swimming pool and children's pool so you can enjoy the sun and comfortably keep an eye on the children. We have a two level solarium at the pool for those who like intense sunbathing it's scattered with some sunbeds and parasols.
The swimming pool is open until November 1st.