Mini-club
For the entertainment of the children at our campsite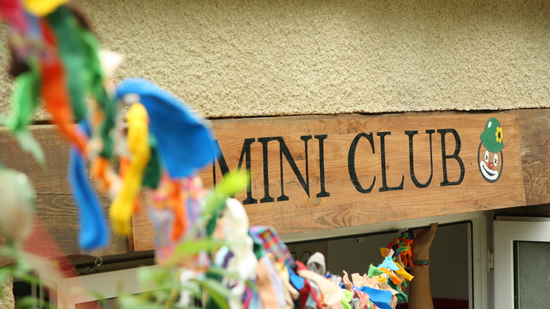 For the entertainment of the children at our campsite
In the high season the Mini Club organises all kinds of fun activities for children from 4 to 12 years old. Every morning from 10 a.m. to noon, except on Saturdays because this is the busiest arrival and departure day. There are also plenty of fun activities for teenagers and young people at the campsite. Read more about these activities.
The goal of the mini club is to entertain the children with a variety of activities. These can be creative, such as painting, drawing or crafting. We also think it is important that the children are actively engaged in activities such as games, sports, dance and culinary activities. In the culinary field we teach the children how to make salt dough, bread and even jam or pizza!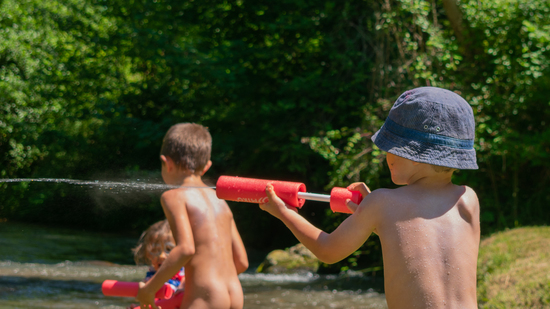 At l'Eglantière, living with and taking care of nature is a matter of great importance to us. We therefore try as much as possible and subject to interest to organize educational activities in this area for the children through interactive nature walks or fish workshops. For us, naturism is more than just being exposed, it is a lifestyle with a higher consciousness and a different way of thinking. Respect for the environment and the people we live with are values ​​that are our top priority.
Of course, the Mini Club is primarily there to entertain and bring naturist children together, making friends and having a great holiday. We have seen many beautiful friendships here from children who are still in contact years later and now return to the campsite as parent, it's truly beautiful.